1.UK – P2P
"WOMEN are still far less likely to invest in peer-to-peer loans, according to Latvian platform Robo.cash.
Research from the P2P payday lender has found that just eight per cent of its investors are women.
"While fintech and alternative lending have significantly developed in a decade and are considered to provide huge and equal opportunities for men and women, our own figures show that women are still less likely to invest," said Robo.cash.
However, women do make larger investments than their male counterparts. The average size of men's investments is €1,900 (£1,700), while women on average invest €2,700.
According to the Robo.cash research, women usually tend to consider investing in their 30s or 40s and hold 12 per cent of the investment volume made on the platform.
Hungary has the largest share of women investors on the platform with 33 per cent, followed by 23 per cent from Lithuania and 29 per cent from Slovenia."
2. UK – AltFi
The Daily Mail looks at the prospects for savings rates.
"A little forewarning, most of this isn't going to make pleasant reading...
The interest on savings is closely aligned with the Bank of England's base rate. This rate hit an all-time low of 0.5 per cent in March 2009 and has been stuck there ever since.
Interest rates look set to stay at a rock-bottom 0.5 per cent until mid-2015 [Read more base rate predictions].
So it looks like there will be at least another two years of paltry returns that struggle to maintain the spending power of savers' money awaits."
Savings rates have had a rocky ride. We chart what has happened and where rates are heading
3. International – FinTech
"Lithuania-based Debitum Network will launch its ecosystem that connects small businesses with investors for alternative finance (AF) options, based on blockchain technology.
The service is due in September. The upcoming firm says that start-ups and firms with low credit scores struggle to acquire financing, with banks rejecting over 50% of loan applications from SMEs, with 70% in developing economies.
Even for those having their loans approved, paperwork drags down the business.
Last year in the UK, for example, business borrowing via AF rose 43% year-on-year. Recent figures from the World Bank estimate that the global alternative finance market for small businesses could grow to as much as $90 billion in 2020, from its current figure of $34 billion.
Debitum explains that the most common of these alternative forms of funding are crowdfunding, equity crowdfunding, asset-based lending, borrow money against your outstanding invoices (including factoring), and P2P lending."
4. US – FinTech
Crowdfundinsider on ICO/STO fallout:
"Last week, CI reported on a class action lawsuit filed against Unikrn and their initial coin offering (ICO). The company raised approximately $30 million in an ICO in late 2017. Unikrn was founded by Rahood Sahul, who is no neophyte when it comes to tech and venture capital. He has worked for big name firms like Microsoft and Hewlett Packard, in fact, his bio indicates he was the founder of Micrsoft Ventures. Not a small accomplishemnt. Unikrn is a venture backed firm that captured the attention of some high profile investors. In many ways, Sahul was on a great trajectory until this most recent hurdle. In doing the ICO for Unikrn, he did file for a Reg D exemption – something every US issuer of a digital asset is doing to remain compliant within the law. So why the lawsuit? Did Unikrn actually do something wrong?
The copy of the Form D is available here. The issuer indicates it was offering a SAFT or Simple Agreement for Future Tokens. Again, fairly common in the crypto world."
5. International – FinTech
Yahoo reports:
"Chinese bitcoin mining equipment manufacturer Bitmain has invested an undisclosed amount in blockchain data storage startup Lambda, the latter announced last Friday.
The new investment will see to Lambda further developits "secure" blockchain-based infrastructure and decentralized applications, commonly known as dApps. The Singaporean startup has already conducted a tokenized private sale round that attracted investments from FunCity Capital, BlockVC, BlueHill, Zhen Fund, and other well-known institutions. It is now gearing up for an initial coin offering (ICO) round with an aim to raise $5 million.
"Bitmain has demonstrated its commitment to expanding strong, Dapp blockchain companies such as Lambda," said Xiaoyang He, CEO of Lambda. "This investment from a global industry leader is a significant endorsement and recognition of Lambda's longstanding dedication in creating a world-class blockchain-based storage solution."
Lambda projects itself as a "high-speed, secure and scalable blockchain infrastructure" which offers a variety of modules including trusted and secure data storage, public data access and transaction, privacy data protection, infinitely-scalable dApp and blockchain support, as well as IoT, storage, and artificial intelligence data.
As to how Lambda achieves infinite scalability is the main topic of interest. The startup claims that it "[logically] decouples and separate implementation of Lambda Chain and Lambda DB" to achieve the said goal."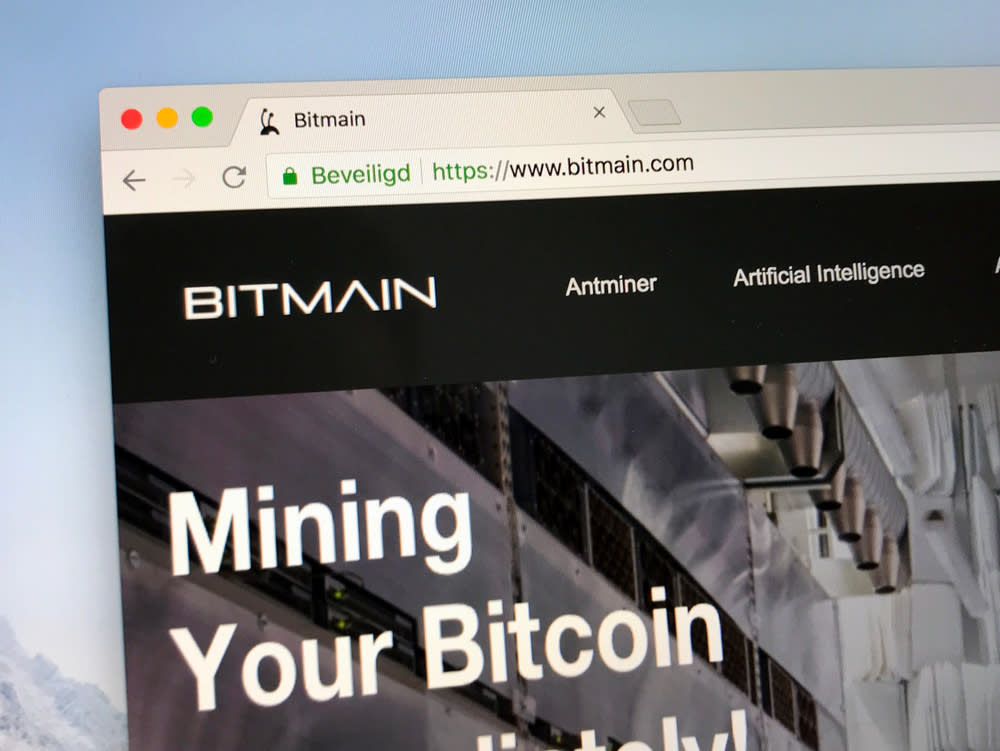 Chinese bitcoin mining equipment manufacturer Bitmain has invested an undisclosed amount in blockchain data storage startup Lambda, the latter announced last Friday. Bitmain Expands its List of Portfolio Companies The new investment will see to Lambda further developits "secure" blockchain-based infrastructure