AltFi reports:
"Peer-to-peer lending platform RateSetter has announce that Stuart Bridges will join its Board on 1 September 2018.
Bridges, who will be a Non-Executive Director and will chair the Board Audit Committee, is also the Chief Financial Officer at Control Risks, the specialist risk consultancy.
He also holds a board position at the £1.5bn Caledonia Investments, a listed fund born out of the Cayzer family fortune from the shipping industry. The Caledonia portfolio, currently 6 per cent in cash, invests heavily in unquoted firms as well as listed equity and other funds. It currently has 32 per cent  of its portfolio in unquoted firms.
Prior to joining Control Risks, Stuart was the Chief Financial Officer at Nex Group (previously ICAP) which he joined sixteen years after becoming Chief Financial Officer at Hiscox. Before Hiscox, Stuart held positions in various financial services companies in the UK and the US including Janus Henderson Investments."
The peer-to-peer lender has appointed Stuart Bridges as a new board member.
2. UK – AltFi
Noobpreneur reports on the benefits of SIS: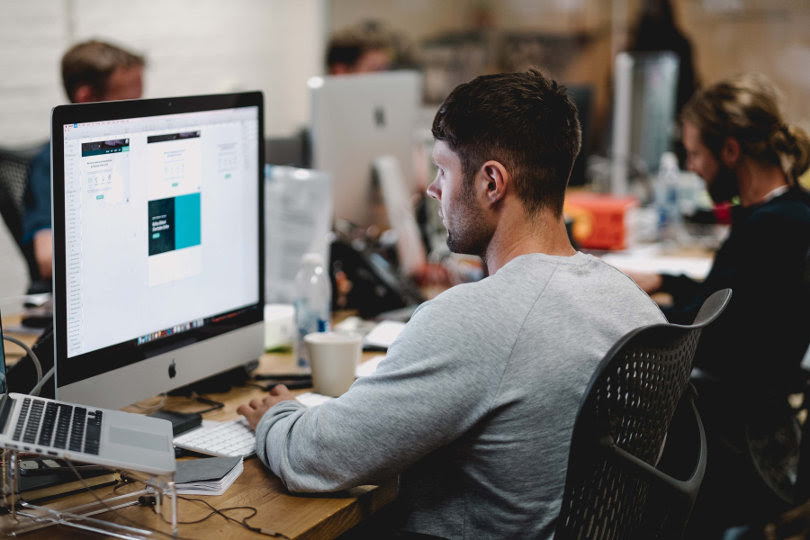 If you run a recently-formed UK business, you might have heard about the Seed Enterprise Investment Scheme or SEIS. Here are what you should know about it.
3. UK – Equity
Monzo is reportedly planning to raise £20mln from customers through an equity crowdfunding round ahead of a traditional fundraising that would value the online bank at more than US$1bn, according to Proactive Investors.
"The London-based bank, whose bright orange debit cards and smartphone app have grown in popularity among millennials, is expected to turn to Exeter-based platform Crowdcube to facilitate what will be one of the UK's largest crowdfunding round to date, according to City AM.
Monzo used Crowdcube for its first crowdfunding in 2016 when it raised £1mln in 96 seconds. The bank has raised about £4mln from crowdfunding investors to date.
Venture capital funds and other investors have also put in more than US£100mln into the company.
The latest crowdfunding round comes as Monzo seeks to raise about US$150mln of funding from investors, including Silicon Valley's Accel Partners, which was an early investor in Wonga."
4. UK – FinTech
Alternative banking startup Revolut has launched a new debit card, which enables customers to earn cashback in cryptocurrency on their card transactions, reports Coingeek.
"The Metal card, which comes in a distinctive black metal style, essentially pays users to spend their money, paying a percentage of each transaction back in cryptocurrency.
Revolut provides a range of banking services through its app, as well as foreign exchange and trading services. With support for over a dozen global fiat currencies, and cryptocurrencies like Bitcoin Cash (BCH), the debit card is aimed at those looking for an alternative to traditional banking and payments."
Last week, CI reported on a class action lawsuit filed against Unikrn and their initial coin offering (ICO). The company raised approximately $30 million in an ICO in late 2017. Unikrn was founded by Rahood Sahul, who is no neophyte when it comes to tech and venture capital.
5. US – FinTech
Business Insider on a similar (see above) 'Bitcoin cashback' scheme.
"Fewer people own cryptocurrencies than you might think. A recent study found that only a small percentage of Americans own cryptoassets and that many people still don't know how to go about buying them. 
One startup founder, Alex Adelman, hopes to speed up bitcoin's adoption process, and he's doing it by making cryptocurrencies accessible to people who aren't necessarily interested in going out of their way to buy it.
Adelman is the founder of Lolli, an eight-month-old New York-based startup with a single-minded mission: Put cryptocurrencies like bitcoin into the hands of consumers, risk-free. 
Lolli's primary offering is a browser extension (it pairs with Chrome and Safari and it's downloadable through Lolli's website) that pairs with more than 500 online retailers. Purchase an item through one of Lolli's online retail partners, and you'll receive as much as 30% off the item's cost back in bitcoin. From there, the bitcoin is stored in your personal Lolli wallet where it can later be cashed in to your bank account. 
It's like cash back, but for bitcoin."
The bank of bitcoin has been missing lollipops for far too long, says Lolli founder Alex Adelman. Here's how to download the startup's browser extension to get bitcoin back when shopping.